Everything you need to know about attending Club Health Amsterdam 2019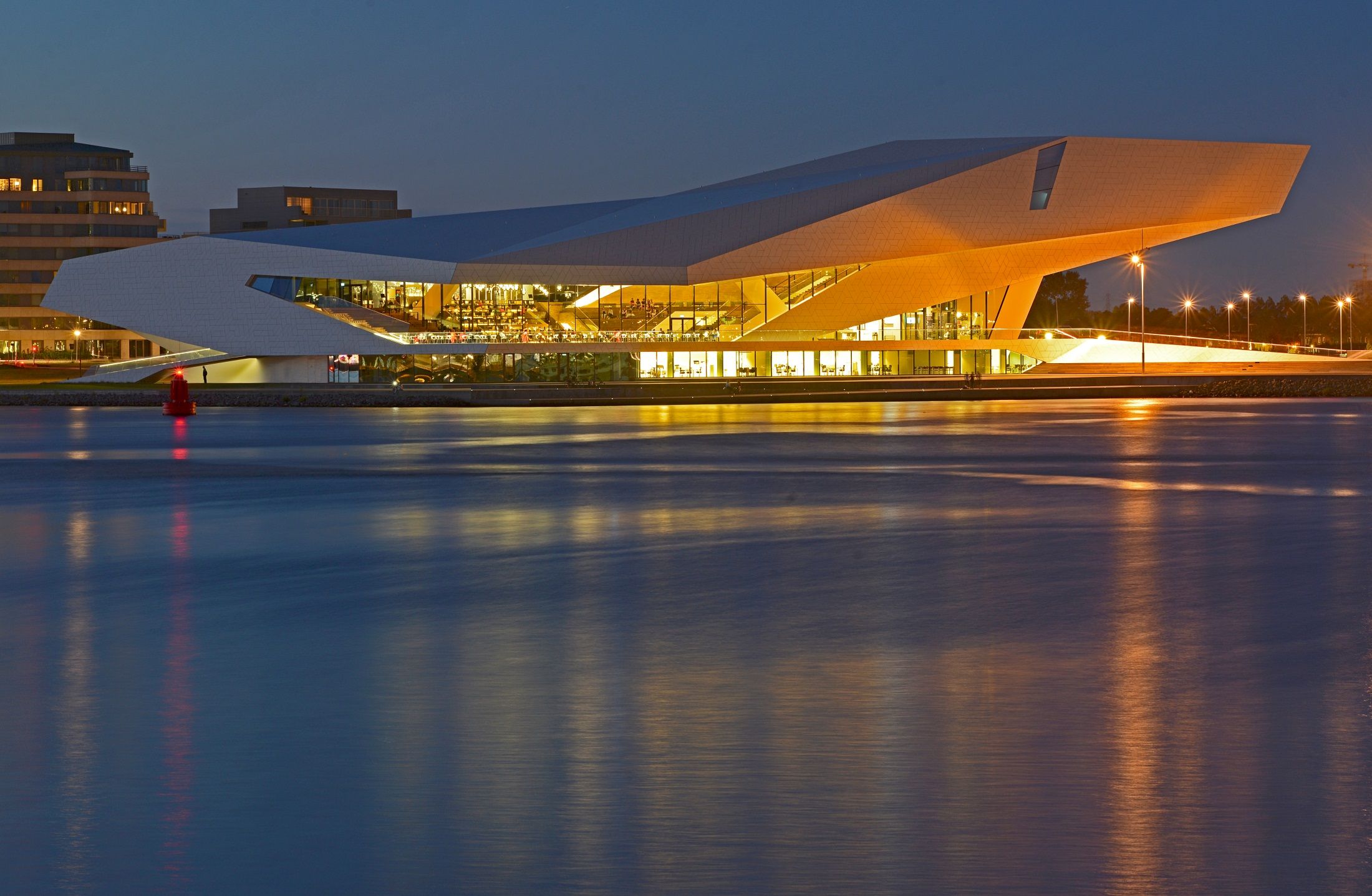 Registration and information desk
The registration and information desk is located in the EYE reception area by the main entrance. Club Health staff will be available to answer your questions. They are recognisable by their orange lanyard.
The opening hours are as follows:
Wednesday: 12:00-18:00
Thursday: 09:00-18:00
Friday: 09:00-17:00
Participant badges
Participants are asked to wear their badge at all times within the conference building and during the social events.
WOOV
WOOV is a festival app. For Club Health Amsterdam 2019, WOOV has developed a Club Health conference app. The app comprises programme information, abstracts and more. Download WOOV from the app store, open the app and browse to the Club Health event.
Download the Woov app here..
Poster presentations
The poster presentations will be located in the foyer on top of the stairs in the main hall of EYE. Posters will be placed on the display boards on Wednesday 15 May, 12.00 noon. Posters will be removed from the display boards on Friday 17 May, 5.00 pm.
Welcome reception, Wednesday 15 May, 6.00 - 8.00 pm
The Welcome Reception takes place on De Stortemelk boat and starts immediately after the parallel sessions. The boat is located across the water from EYE, on the pier next to the bicycle platform on your right hand side if you exit the ferry from EYE to Amsterdam Central Station. The boat will depart for a 30 minute sail on the IJ river at 7.00 pm.
End of conference party, Friday 17 May, 5.00 - 9.00 pm
The social event will take place in the Tolhuistuin garden and will start immediately after the final conference session. The entrance to the garden is a short walk from the venue.
Lunch and refreshments
Lunch and refreshments will be served in the foyer on Thursday 16 and Friday 17 May.
Information sharing tables
Participants can leave information materials on the sharing table in the venue
foyer of Cinema 1 for people to pick up and take away.
Wi-Fi
Wi-Fi is available within the conference venue free-of-charge. The Wi-Fi network is called CLUB HEALTH and the password is Amsterdam2019!
Social media
Instagram: clubhealthconference
Facebook: club health amsterdam 2019
Twitter: twitter.com/ClubHconference
Please use #clubhealth for all online posts about the conference.
Photography
The conference photographer will take photos throughout the conference, which may be used for future marketing purposes. If you do not wish to be photographed, please let the photographer know and use the sticker provided at the registration desk. The organisers will fully respect your wishes.